Town Planning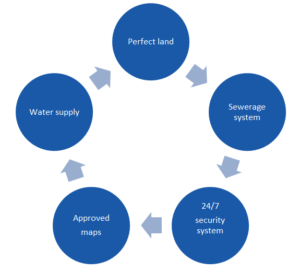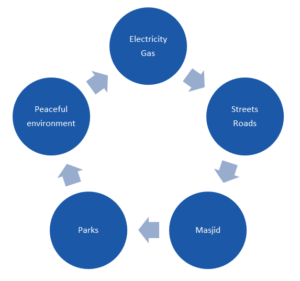 Town planning is in which we can design and shape our land in a beautiful way. One of the main purposes of Town Planning is that we can use our land for public interest. Town Planning is the valuable thing for the Real Estate agents. In Pakistan, Town Planning and Housing societies are increasing day by day. When we start planning about a town, we should know a few essential things which are required for a town.
Perfect Land
A perfect land is the crucial part of Town planning. A perfect land is that in which all facilities are available, like underground sewerage system, electricity, gas, peaceful environment, and water supply because these facilities are the important part of our life. A town planner should keep likes and dislikes of people in his mind.
Peaceful environment
Peaceful and Natural environment plays a vital role in our lives and it can help human beings, animals and other living things to grow and develop naturally. A town planner must know how to protect his land. Everything comes under an environment, the air in which we breathe every moment, the water which we drink in our daily routine. If the environment of the town is not good it can destroy the living standards of the human beings.
Approved Maps
Approved maps are a key component of many plans and are very important if comes to involving members of the public in the planning process, maps and drawing are a valuable tool in the town planning process.
Water Supply
Water is also essential for the health of human beings. It is most important that the water which people drink and use is clean water. For any society or Town, Clear and clean water is an important thing. A town planner should make a water filtration plant for his residents. Because this filter plant will be responsible for the health of his residents.
Sewerage System
A good sewerage system has a very important role in our lives because it protects both our health and the environment. If the drainage system of society is good and high quality, the roads, houses and assets of the society remain safe. If the drainage system is bad it will destroy the environment of the society. A town planner should design the sewerage system very masterly because the owner of the town is responsible for it.
Masjid/parks
Every town or Society should have their own Masjid in which people can easily often their prayers.
Open space can Improve our physical and psychological health, only water, sewerage is not essential for a society, Parks also plays vital role in the beauty of a town. A town should have an open space or parks for their residents in which ladies, children, elders can easily stroll.
Gas/Electricity
Depending on the needs of residents, Gas and Electricity should be provided. Because these things are the main part of our life.
24/7 Security system
A town planner should be arranged a good security system for his residents.