Al Rehman Town
Prime choice for a better living
(Introduction)
Location: Phalia Road Mandi Bahauddin
Al Rehman Town is a project of Punjab Developers a leading housing society and a Real Estate. Ahmad Town is an ideal project for those who are in search of the best living space at the best location. The value and demand of this place are increasing remarkably because of its affordable range and best living environment.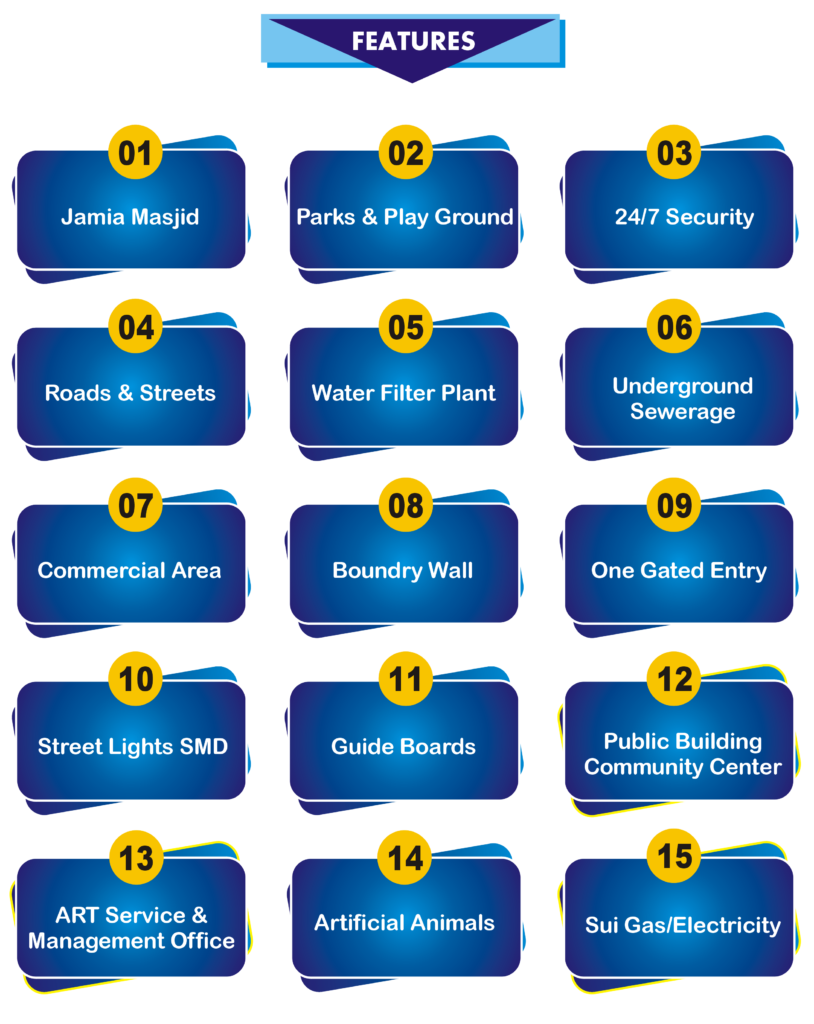 1-(Masjid Haider)                                                       
In Al Rehman Town, a beautiful masjid has been situated this masjid is situated on the land of two Kanals. This masjid has allocated for Islamic centre. A library is also being under processing. In this library, all the Islamic books will be available like Ahadees, Tafseer-UL-Quran and many more. In front of this mosque a porch will be built. This masjid is an architectural masterpiece and the most important thing of this masjid is that the roof of the masjid is standing without a pillar. This masjid is designed by Muhammad Akbar Sadique who is a leading architect. While in this mosque about 1000 people can often their prayer. In the hall of this mosque, glass work, wood and ornamentation work is under process. In this masjid, warm and cold water is available according to the weather. In the lawn of the masjid, beautiful grass and gracious flowerbeds make the environment attractive.
2-(Parks & Playground)
 In Al Rehman Town, there is a separated park for ladies, Children and Elders. For the entertainment of the children there are many swings for them. Ladies can easily stroll in this park. The high alert security system has been arranged for this park. Green and Lush Park increase the beauty of the environment. In this park different kinds of plants and flowers are planted. In which Rose, Jasmine, Lady of the night, Lady Palm, Fix golden Fix palm flowers are apparent. A gardener is always available for the take care of flowers and plants.
3-(Roads & Streets)
In the beauty of Al Rehman Town, an important thing is specious and beautiful roads. In Al Rehman Town, there are 11 small and large roads. The total area if roads is 48 kanals, the roads are made of 30, 40, and 50 feet. From the entrance gate of town, all roads increase the beauty of the Town. The Fiber based animals have been installed on every chowk of all roads. To make the environment clean of the town the roads have been kept dust bins in different places of roads. Keeping the latest security on each road CCTV camera will be installed. All roads have been given special consideration.
4-(Pure Water Plant)
Water is a part of life, whatever the weather, water moderate the body temperature. For any society, clear and clean water is an important thing. According to international research, 82% drinking water is not good for health so, in this case, Hamza Town management provides you with fresh and clean water because they are producing pure water filter plant. Because this filter plant will be responsible for the health of the residents of Al Rehman Town.
5-(Underground Sewerage)
Underground sewerage has an ability of backbone for any society or region. If the sewerage system of any society is accomplished, that society is of some significance. If the drainage system of society is good and high quality, the roads, houses and assets of the society remain safe. If the drainage system is not well, the roads, plants and houses can be in danger.
6-(Commercial Area)
In Al Rehman Town, there is a beautiful commercial area. In this commercial area a school, college, shopping centre, Hospital, and a joy toy for the children will be made, preference will be given to those people who are the residents of Al Rehman Town. In this commercial area all the widgets, which are necessities of life will be available 1 unit complex will be prepared. In the Al Rehman Town commercial area will be located in different places. All residents whether they are in any centre before or at the end they easily access to this commercial area. A complete apartment will be made which is available on rent.
7-(Boundary Wall)
Surrounding of the Al Rehman Town high boundary wall have been applied. This is not only for safety and security rather for the privacy of this society. This boundary wall sets limits of this town. This boundary wall sets limits of this town. Due to this boundary wall no wandering man and not even a small animal can enter the town limits. Boundary walls are decorated with red caps.
8-(One Gated Entry/24/7 security)         
The main feature of this town is that it is one gated. There is only one way of going inside and outside. So, with this facility, this town stays secured. Security guards are 24 hours available on the gate. The residents of Al Rehman Town are very satisfied with this security system they deemed themselves secure. Especially at night only Town's residents can go inside.
9-(Street Lights)
Street lights have been installed in Al Rehman Town Phalia road to link road, which provides a day view at night. At the entrance of Town street lights also installed there, with these lights the beauty of the Town became more attractive. The street lights have been installed by the distance of 30, 40, and 50, feet. These lights are manufactured according to security needs. These fancy and colourful lights make very attractive views at night.
10-(Guide Boards/Sign boards)
In Al Rehman Town for the guidance of the residents, different sign boards are placed on every road like masjid, sale service, and commercial market, . The information is provided to the people with the help of these sign boards. At the start of every street, a sign-board is placed which indicates the street, plots number, and house numbers.
11-(Public Building/Community centre)
Inside Al Rehman Town, a very beautiful prime location is separated for a public building/Community centre.
12-(Artificial Animals)
In Al Rehman Town, many artificial animals are being placed and different places like a stag, cow, horse, deer, water seagull, Eagle.
13-(Hamza Town Service /Management Office)
For the maintenance of town's places like Masjid, Park and roads Al Rehman Town management and service office is available.
14-(Gas /Electricity)
 Hamza Town also provides the facility of gas and electricity. We are seeking to improve the quality of the life our residents.