Khalid Mehmood Langrial
Founder and Managing Director of Punjab Developers
Khalid Mehmood Langrial
Managing Director
Managing Director Punjab Developers, Khalid Mehmood Langrial is a renowned and well trusted in real estate business of Pakistan. Mr. Khalid Mehmood has a long association with property world and in all property segments from agriculture to towns and from residential to commercial property business.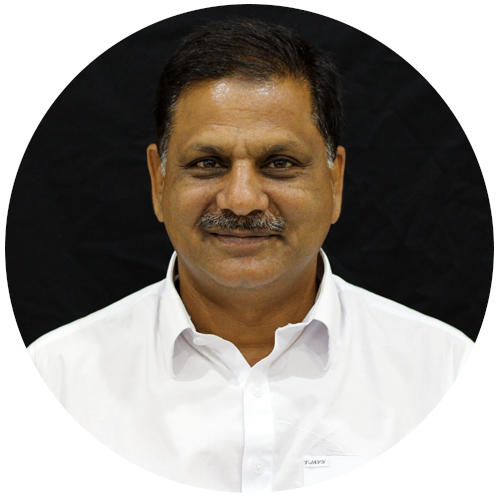 Mr. Khalid has developed different projects during his 25 years journey in property business he started after his university graduation and serving public sector for a little time. Start of his business was from literally from 'the scratch' and he built a business empire brick by brick during this business journey.  He started his real estate and property business as a property dealer from a very small scale and took it to the height of success in property market of Mandi Bahauddin Pakistan. After developing Punjab Center, a commercial plaza in the heart of city, he developed with his associates and partners the first town project 'Punjab Town' during 1996-97. First housing scheme of Mandi Bahauddin 'Gulberg Town' was his next project that began in 1998.
During 2000 to 2005; near Mandi Bahauddin city another housing scheme was launched with title of 'Model Town / Model Ranjha Town that proved to be another success for the business of Punjab Developers. Model Town has four phases that are highly successful as we consider customer satisfaction, property value and investment potential. Doctors' Town was the next project of Mr. Khalid Mehmood as MD Punjab Developers during 2006-2008. Gulshan Colony was the next project during 2008-2010. On Phalia Road Mandi Bahauddin, two commercial schemes or commercial property projects Punjab Commercial Center and Raja Center are running successfully. Among Recent projects of Mr. Khalid Mehmood Langrial include;
Hamza Town
, Ali Town Phase Two, Usman Street,
Eiffel Town
and
Al-Rehman Town
. Details of these project can be seen on
Our Projects page
. Mr. Khalid is also active on social and public welfare projects for community development and life style improvement. He is a famous philanthropist who is actively engaged with several welfare organizations. He founded Property Dealers Association in Mandi Bahauddin; currently he is serving as chief executive of the association. He is also a member of District Planning and Design Committee (DPDC). He is active member of zakat committee organizing team. Mr. Langrial is executive member of Gujrat Chamber of Commerce, Mandi Bahauddin Chamber of Commerce.
Click here to Download Complete Introduction in Urdu