مسجد علی حید ر (حمزہ ٹاو¿ن )
حمزہ ٹا و¿ن میں جد ید اور اسلا می طر ز سے آراستہ ایک خو بصو رت جا مع مسجد تعمیر کی گئی ہے ۔مسجد کا کل رقبہ تقر یبًا 2 کنا ل پر مشتمل ہے ۔مسجد کو 2 بلا کس میں مختص کیا گیا ہے ۔ایک بلا ک 5 وقت کی اذان ،نماز کیلئے مخصو ص ہے جبکہ دوسرے بلا ک میں اسلا مک سینٹر ہو گا ۔جس میں لا ئبر یر ی کا قیا م عمل میں لا یا جا رہا ہے جہا ں تما م قسم کی اسلا می کتب میسر ہونگی جس میں قرآن پا ک کے علا وہ دورئہ حد یث اور تفسیر القر آن کی کتب بھی رکھی جا ئیں گی ۔مسجد کے سا منے ایک برآمدہ تعمیر کیا گیا ہے اس میں شا ندار آرکیکچر سے مز ین تزئین و آرائش کی جا ئے گی ۔مسجد اسلا می فن تعمیر کا شا ہکا ر ہے ۔مسجد کا ہا ل تعمیر ہو چکا ہے جس کا سا ئز 75'x36′ ہے اور اس آگے خو بصور ت برآمدہ بھی ہے جس کا سا ئز 52'x11′ ہے ہا ل کی خا ص با ت یہ ہے کہ اس کا چھت بغیر کسی ستو ن کے کھڑاہے جو کہ ما یہ نا ز آرکٹیکٹ/ بلڈرز
محمد اکبرصدیق صا حب کے بنائے ہو ئے نقشے پر تعمیر کی گئی ہے جب کہ مسجد میں تقر یبًا1000 نما زیوں کی گنجا ئش ہے ہا ل میں شیشوں اور لکٹری سے تزئین و آرائش کا کا م کیا گیا ہے ،
مسجد میں وضو کرنے کیلئے صاف گر م / ٹھنڈاپا نی مو سم کے مطابق دستیا ب ہے ۔مسجد کے لا ن میں خو بصو رت گھا س اور دلفریب پھو لو ں کی کیا ریاں ما حو ل کو دلکش بنا تی ہیں ۔
مسجد کے لا ن کا سا ئز' 75'x56 ہے ۔مسجد میں ٹاو¿ن کے بچوں اور بچیوں کیلئے دینی تعلیم کا بھی اہتما م کیا جا رہا ہے ۔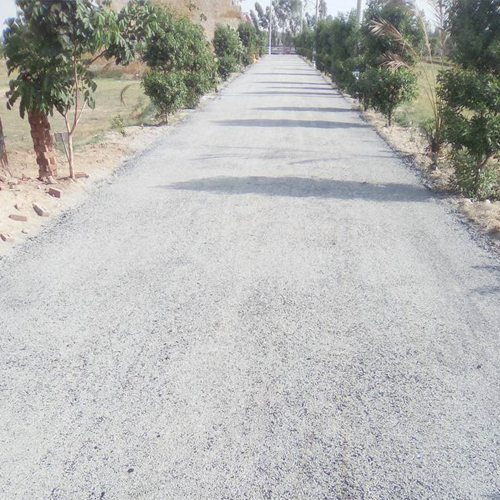 Broad Roads
Broad metallic roads  in Hamza Town make your traveling and living more comfortable. Complete road network ensures quick transportation within the town. Roads are properly maintained, marked for safety and direction signs for the ease and comfort of residents.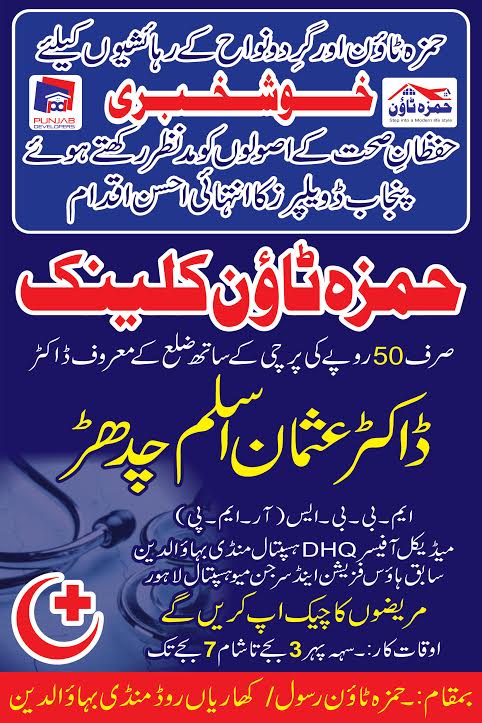 Hamza Town Clinic
Hamza Town Clinic  Dr. Usman Aslam Chadhar. (MBBS) (RMP) Fee Rs. 50. Time Evening 3 to 7 pm
Walled & Secured
Walled, gated and secured Hamza town is the symbol of comfortable and peaceful living. Residents' peace of mind is of prime importance to Punjab Developers and company keeps no stone unturned to make it safe and comfortable for the customers and residence of Hamza town.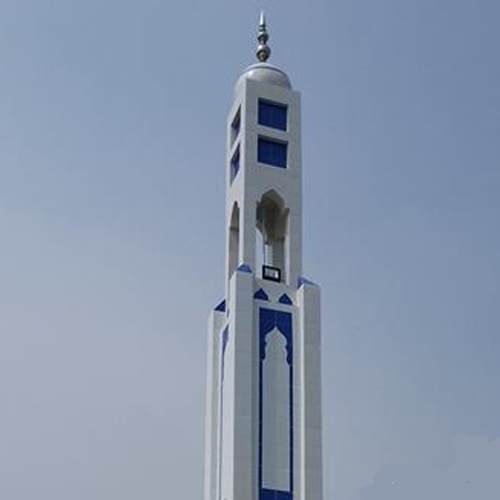 Great Mosque
Great mosque of Hamza town has the capacity to accommodate more than five hundred persons. Unique design and graceful building of mosque brings a great positive impact on the environment.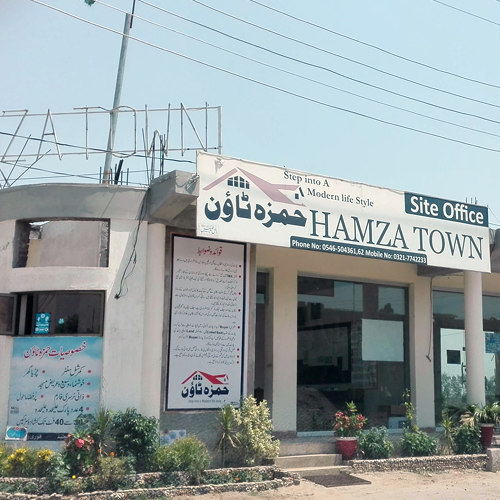 Commercial Area
Commercial market and shopping area and community center are prominent features of Hamza town. Residents of Hamza town spend quality together here and enjoy the essence of healthy living in a friendly social environment.
Prominent Location

3, 5, 8, 14 Marla Plots

Construction by Qualified Engineers

Broad Roads with Plants and Trees
Affordable Luxury Living

Pollution Free Environment

Different Payment Options

24 Hours Surveillance